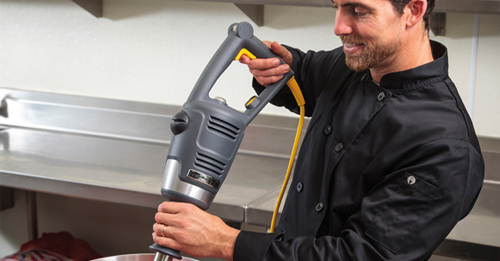 Do you love — we mean really love — your immersion blender?
An immersion blender is the rare piece of kitchen equipment that's lightweight, versatile and supremely easy to put into action.
If you don't have a heavy-duty immersion blender in your restaurant kitchen, then it's time to consider it. Hamilton Beach Commercial recently introduced the BigRig™ family of commercial immersion blenders, the ultimate utility player for your foodservice business.