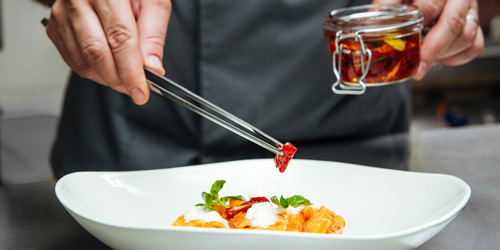 At the close of every year, we look forward to food trend predictions for the future. It's fascinating to see the experts' forecasts for what consumers will be eating (and avoiding) in the year to come.
One big question many restaurant operators ask: Do food trends matter? We think they do. No one's saying that operators should dramatically revamp their menus every year to incorporate the latest craze: Mushrooms! Ube! Baked Alaska! But awareness of global dining patterns helps keep offerings fresh and interesting.
Here's a look at some predicted 2023 food trends.