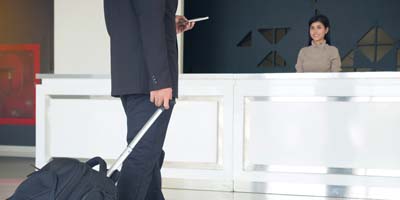 Conventions and trade shows are back in a big way — but the crowd of attendees is smaller.
People are buying more business-class airfares — but companies continue to limit their employees' travel.
Business travel within the United States is picking up steam — but international business travel may not recover fully until 2026.
The upshot: Work-related travel is bouncing back from its COVID hiatus, but the hospitality industry shouldn't expect things to be exactly the same. What can hotel operators do to win back the business traveler?