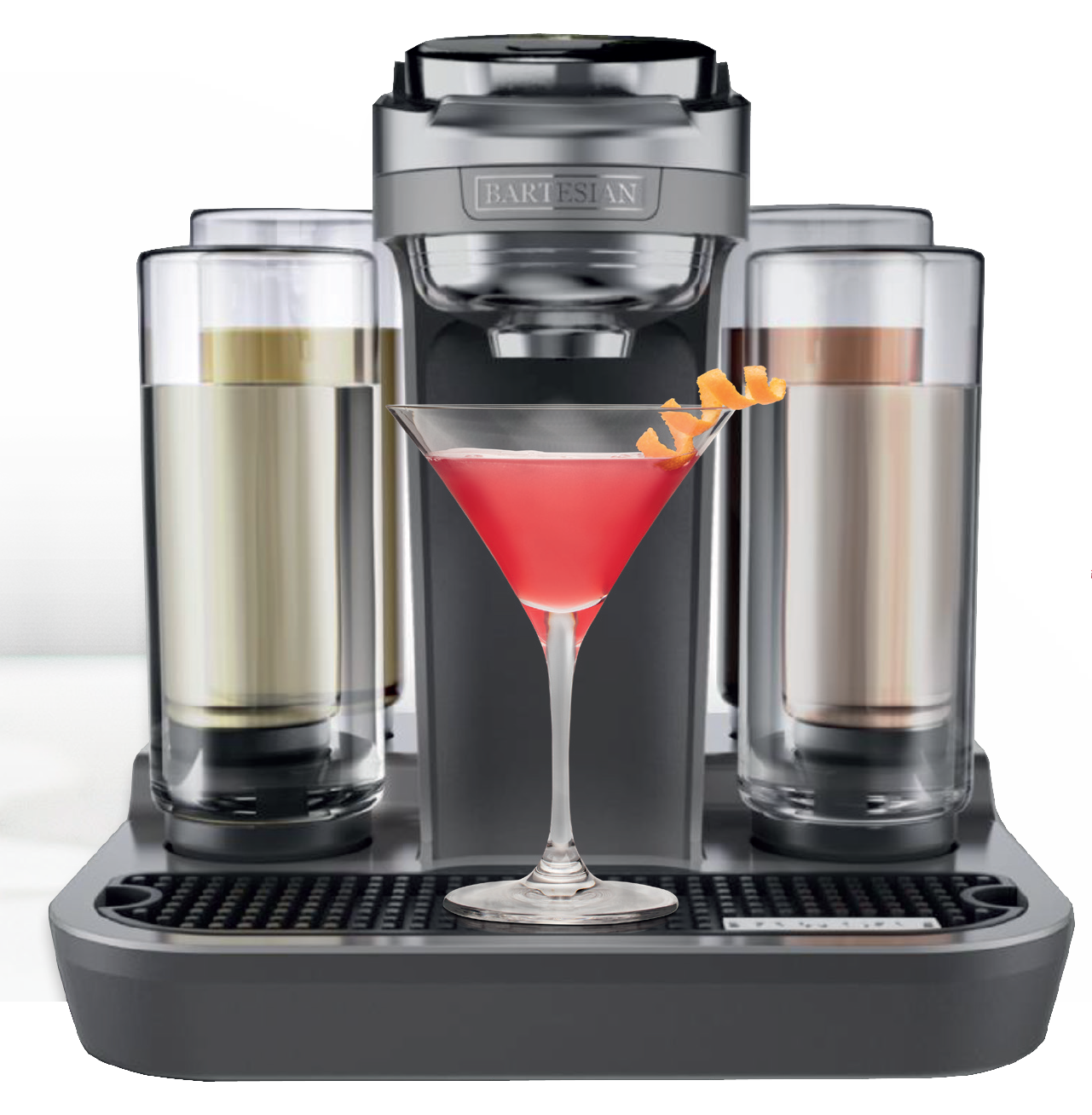 The Bartesian Professional Cocktail Machine can make anyone into a great bartender.
With an intuitive interface, this sleek cocktail maker uses mixologist-crafted capsules, spirits and water to make premium cocktails in 30 seconds. Just select the desired drink strength, insert a cocktail capsule, and Bartesian Professional does the rest. It really is that easy!
Get to know Bartesian Professional and discover how this innovative cocktail machine is shaking up the world of high-end cocktails.