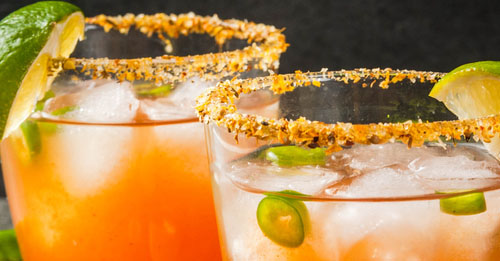 Is this the year consumers finally start saying no to sugar? We're learning that sugar hooks our brains; pummels our livers; swells our bellies; and accelerates aging, among other effects. Ugh.
Unsurprisingly, interest in low-sugar cocktails has been rising. Mixologists are turning away from fruity syrups and sweet juices and instead experimenting with savory flavors. During a recent visit to Longoven, the celebrated restaurant in Richmond, Virginia, sweet cocktails were notably absent from the menu. In their place were drinks flavored with ingredients like smoked ice, juniper, Chinese shawo fruit (which is actually a radish), coconut oil and coconut water, kombucha and prickly pear.
Is your mouth watering yet? We take a look at some savory alcoholic drinks that don't need sugar to be delicious.