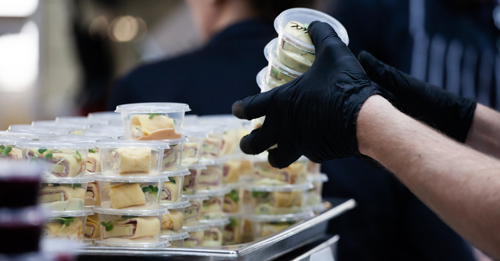 Is a restaurant still a restaurant without tables, servers or diners?
It definitely is now. More than half of U.S. operators have turned to ghost kitchens for some or all of their delivery orders, research by Technomic and the National Restaurant Association reveals. Before the pandemic, just 15% used a ghost kitchen — that is, a commercial kitchen that only makes food for delivery and/or takeout.
A ghost kitchen (or dark kitchen, or virtual kitchen) can boost a burgeoning delivery business, increase profit margins, cut staffing costs and help see restaurants through a slump in in-person dining. But the prospect of paying a lot for a brand-new facility may give restaurateurs pause.
Here's the good news: You don't have to start from scratch! Here are five ways to use the ghost-kitchen model that require minimal investment up front.