In April 2016, Tampa Bay Times food critic Laura Reiley rocked the culinary world with an investigation into restaurants' local sourcing claims. In the piece, titled "Farm to Fable," Reiley found that dozens of local restaurants — many of which she had lavishly praised in past reviews — were misleading customers about the provenance of food. "Florida quail" was from Wyoming. "Florida shrimp" came from India. Local Zellwood corn… wasn't.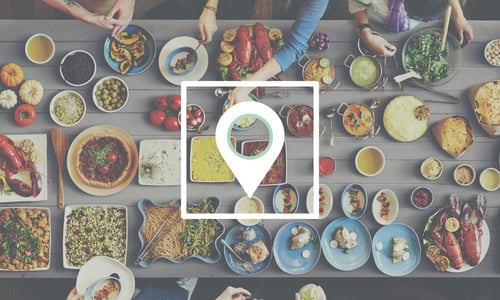 It's not that every restaurateur was actively practicing deception. Many said they had neglected to update the menu, or that they simply couldn't source everything locally all the time. Seasons change, prices go up, farms go out of business, and it gets complicated.
Does everything really have to be local? And how can restaurants can prioritize farm-to-table sourcing while also managing costs?
Is the farm-to-table movement here to stay?
Yes and no. Bret Thorn, senior food editor for Nation's Restaurant News, makes no secret of the fact that he's tired of farm-to-table, saying "that it's a nebulous term that doesn't really say much about the restaurant, and that it tends to give restaurants an air of self-righteousness that can be pretty unpalatable."
However, Thorn acknowledges that diners are still avid fans of locally sourced food. In Richmond, Virginia, where Hamilton Beach Commercial is based, diners love farm-to-table so much that they'll eat at a table in an actual farm field. The upshot: While the novelty of farm-to-table may soon wear off, consumers will retain their newfound knowledge and interest in where their food comes from.
The challenges of farm-to-table sourcing
The first problem restaurateurs face is defining the term "farm to table," which has been diluted from overuse. What is "local," anyway? Does it mean produce grown 100 miles away? Or 500? What do your customers think it means?
Beyond that, there are several practical considerations that operators have to keep in mind:
Cost: Sometimes, produce that's in season at the farmer's market can be remarkably inexpensive. More often, however, local sourcing comes at a premium price — and customers aren't always willing to pay it. At Picnic LA, a local-focused fast casual spot in Los Angeles, menu prices are, by necessity, more than double those at a chain like Panera. "The really frustrating thing is having to compete on price with other restaurants who don't do the things we do," Noah Ellis, cofounder of Picnic LA, tells QSR.
Geographical limitations: In summer, a chef in the Hamptons has his or her pick of bountiful local produce. In the winter, the only options might be frost-kissed kale or cabbage.
Quality: Food quality and food cost don't always hold hands. If you're paying more for microgreens grown on a nearby farm, is the quality commensurate with the cost? Or are the leaves wilted despite their short journey?
Safety: Small suppliers are exempt from the monitoring and inspection required by the federal Food Safety Modernization Act (FSMA). Restaurant operators must trust their suppliers to maintain safe food handling practices, or work with a distributor that sets stringent standards.
Tips for developing a focused local-sourcing strategy
→ Find out what your customers really care about. Would customers rather see pasture- raised beef or locally made cheese? Heritage pork or family-farm strawberries? Find out what resonates with them and let that guide your menu budgeting.
Michelle and Greg Baker, the husband-and-wife team that founded Tampa's Refinery and are renowned for their genuine commitment to working with local farmers, opened a new restaurant called Fodder & Shine in 2014. Intended as an homage to Florida pioneer food, the restaurant's carefully sourced — and expensive — food didn't fit guests' expectations. "They didn't care about heritage breeds, so we changed our mission," Greg Baker explains. Now, Fodder & Shine prioritizes made-from-scratch over locally sourced: "We use local farms whenever possible and make everything in house, by hand, from the pie crust to the fresh squeezed juices for our cocktails," the website says.
→ Tell a story about quality, not just mileage. Restaurant and food distribution execs are keeping an eye on the next generation of consumers, and they tell us that Gen Z wants to hear a more nuanced sourcing story. It's not just about the distance from farm to kitchen; they're interested in the bigger picture. What's the carbon footprint of a particular food? Who harvested it? Is it from a family-owned farm? Ask your foodservice distributor for help telling these stories, because they can provide the details that are meaningful to customers.
→ Emphasize preparation over provenance. Customers don't come to you because you serve raw turnips freshly plucked from the field. They come for your heavenly, cheesy turnip gratin. Menu trends consultant Nancy Kruse puts it so well: "While I agree there's nothing better than a juicy peach or fresh strawberry in season, it seems to me that in the restaurant setting, it's the craft of the chef that creates the magic regardless of provenance of the raw materials."
What's your approach to sourcing locally? Tell us about it! We may feature your restaurant in an upcoming article.