Next in our series of interesting applications for an in-chamber vacuum sealer -- did you know that you can use it to preserve the freshness and color of baby greens and herbs?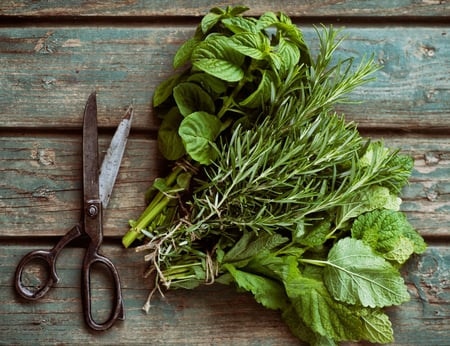 Every chef knows the challenge of keeping these delicate ingredients from wilting, and Chef Andrew Manning has a simple way to prevent it. Place the greens a wide, shallow container, then cover them with paper towels and add ice water. Add them to the vacuum sealer chamber and run the vacuum cycle twice. The process will remove air from the greens and force in cold water, which helps the greens stay crisp for up to two days without refrigeration.
If you're interested in finding out more about this and other surprising culinary techniques for vacuum chamber sealers, download our new eBook, More Flavor, More Life: 28 Inspired Applications for a Vacuum Chamber Sealer.
In addition to hydroshocking, you'll find out some other creative ways to use this versatile piece of kitchen equipment that you may not have thought of.
Get it today, it's free!