You might be familiar with the various applications that an in-chamber vacuum sealer like our PrimaVac™ line make easier, such as sous vide cooking and food storage. You might also know what it takes to successfully age something like beef or cheese.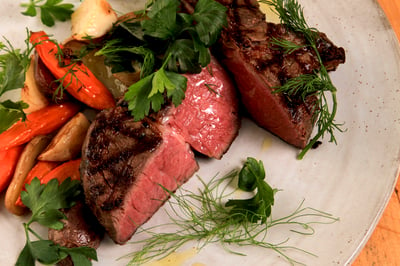 But did you know that you can combine vacuum sealing and aging to get even better results?
According to Butcher Tom Mylan, co-owner of The Meat Hook in Brooklyn: "one of the best steaks I have ever eaten was off a 100-percent grass-fed animal that was hung for two weeks, then put into vacuum pack for two more weeks."
If you're interested in finding out more about this and other surprising culinary techniques for vacuum chamber sealers, download our new eBook, More Flavor, More Life: 28 Inspired Applications for a Vacuum Chamber Sealer.
In addition to aging, you'll find out some other creative ways to use this versatile piece of kitchen equipment that you may not have thought of.
Get it today, it's free!