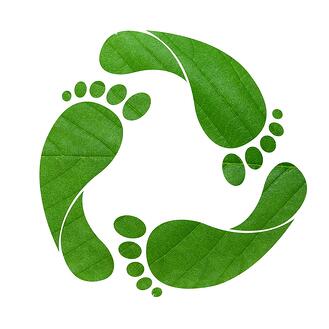 The move to a greener operating style is paying off for restaurants of all sizes. Fully 79 percent of consumers prefer dining at certified green restaurants, according to the Green Restaurant Association. "Consumers are a lot more educated now than they used to be," says Michael Oshman, founder of the association. And going green, he says, helps solve two perennial challenges for restaurants: "How can I save money, and how can I bring customers in?"
The first steps that come to mind are the obvious ones, such as beginning a recycling program, or switching to compostable takeout containers. But the most effective and profitable way to go green is to focus on operational efficiency. This includes reducing food waste and energy use by altering purchasing practices and everyday procedures.
Getting started: Assessing current levels of efficiency
At restaurants in the United States, between 4 and 10 percent of food purchased ends up in the trash before appearing on a customer's plate, according to LeanPath. That means 4 to 10 percent of a restaurant's food costs are being wasted as well. One way to find out how much a particular restaurant is wasting is to use the Environmental Protection Agency's food waste assessment tools for restaurants. It won't be easy — one tool requires a minimum of two weeks of daily tracking by staff for best results — but is worth the effort.
The next step is to assess energy efficiency. One way to do this is to use the Portfolio Manager tool from Energy Star, which helps restaurants and other companies track energy and water use as well as measure their carbon footprint.
Cutting energy costs and landfill waste by choosing the right kitchen equipment
According to Pacific Gas and Electric's Food Service Technology Center, 80 percent of the $10 billion spent annually on energy by the commercial food service industry is expended by inefficient food cooking, holding and storage equipment.
Buying energy-efficient equipment can make a big difference in the bottom line, even for small restaurants. In one Energy Star case study, Reedville Café in Hillsboro, Oregon saw more than $3,800 in savings per year after purchasing three Energy Star qualified gas fryers — and reduced carbon emissions by nearly 39,000 pounds.
Even smaller appliances can make a difference in energy efficiency. Instead of automatically choosing the highest-power blender on the market, for instance, a buyer should opt for the most efficient model that fits his restaurant's needs. "The reality is you should use the minimum amount of power to make a great drink or other blended menu item in the smallest amount of time, otherwise you're generating excess heat and excess noise and you're wasting energy," says Brian O'Flynn, global marketing director for Hamilton Beach Commercial.
Durability is also key when buying green. In 2011, 3.4 million tons of electronic waste (which includes small appliances, such as blenders) were discarded in the United States. Only a quarter of that amount was recycled. Choosing durable kitchen equipment is the right choice for the environment — and so is recycling it responsibly once it has reached the end of its lifespan.
Giving excess food a second chance
A blender can be a powerful ally in reducing food waste, as well. In a case study done at Intel's two high-volume cafeterias, food waste was reduced significantly by doing things such as pureeing leftover starches to use as thickeners in entrees, blending extra fruit into chutney and making frozen drinks with leftover coffee. In the end, the cafeterias reduced pre-consumer food waste by 47 percent.
Also look for appliances that are programmable or have automatic shutoff, so energy and food aren't wasted. Hamilton Beach Commercial's Summit blender features Autoblend, which automatically detects the moment when ingredients reach a uniform consistency and shuts off the motor.
Conveying the green message to customers
While green practices are a major differentiator for restaurant customers, they may not notice the changes taking place. "If we've done our job well helping a restaurant become more sustainable, the consumer's not going to see anything," says Oshman of the Green Restaurant Association. "They can't tell if the equipment is [CEE] Tier 1, Tier 2, Energy Star or nothing at all."
Oshman's organization certifies restaurants that meet its green standards (which can also serve as a useful checklist for restaurants trying to identify ways to improve efficiency and environmental standards.) If a restaurant isn't ready to pursue certification, the management needs to make sure it communicates to customers its commitment to going green: on menus, in its marketing and through staff.
If you have a fun or interesting story idea or recipe, a story about your restaurant or a customer experience, we would love to hear from you. The best stories and recipes will be published on our blog and distributed to the HBC Community, nationally and potentially internationally. Further, we will reference your name and establishment for bringing it to our attention. A little publicity can always help to grow your business and awareness. Submit your ideas here.