The term "milkshake" first appeared in print in 1885 and at that point it referred to an adult drink containing eggs and whiskey. But by the early 1900s, a milkshake had come to mean a drink made with ice cream and chocolate, strawberry, or vanilla syrup.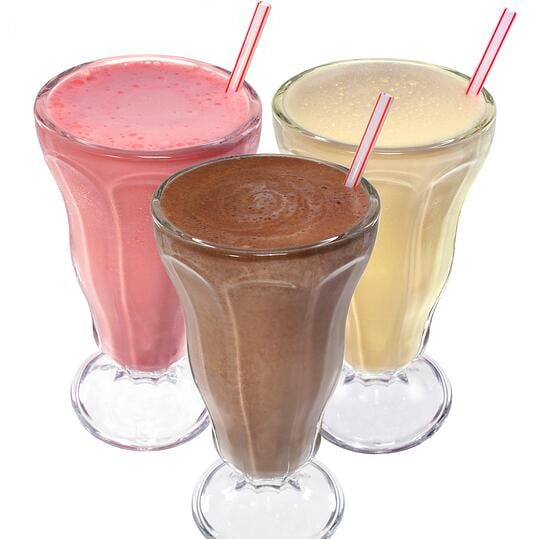 Before the widespread availability of electric blenders, milkshakes were hand-shaken mixture of crushed ice and milk, sugar, and flavorings. In 1911, Hamilton Beach invented the drink mixer, and it quickly became a staple at soda fountains.
With the invention of the electric blender in 1922, milkshakes became even more popular and it wasn't long before every restaurant was adding a shake to the menu. Dairy Queen led the way in the fast food category, introducing milkshakes to their menu in 1949.
On a related and vitally important note, the straw was invented and patented in 1937 by Joseph Friedman after he recognized the difficulty of drinking a milkshake straight from the glass. Soon the slurp became the milkshake's trademark finale.
More recently, these favorites have come full circle as boozy milkshakes have become an emerging trend.
If you would like to tell us more interesting facts about cocktails or frozen drinks that we can publish, drop us a note with the relevant citations so that we can confirm. If we publish yours, we will give you credit in conjunction with the name of your bar or restaurant. A little national or international publicity wouldn't hurt, would it? Drop us a line us here.