The popularity of craft cocktails is only expected to grow in 2016, and will account for 10 percent of all spirits sales by 2020. Bar customers want a show. "Theatre remains very, very strong with cocktails ordered," Katy Carter, Cellar Trends' research and brand manager, tells The Spirits Business. "Great looking drinks sell best — although speed is important in high-volume accounts."
Customers want creative drinks, made with flair — but they want them fast. How can beverage directors keep up with cocktail trends while balancing speed and finesse? Here are some strategies to try.
The spindle mixer: Your secret weapon for speed
"A cocktail that uses lime and grapefruit juices, both squeezed a la minute, plus muddled mint and egg white, shaken long and hard with a mixture of spirits and liqueurs and syrups, then layered with floats and sprays and garnishes, might turn out both beautiful and delicious," observes Serious Eats. But if it takes five full minutes for a bartender to create such a masterpiece, it's time to speed things up.
The iconic Hamilton Beach drink mixer is finally getting recognized as a versatile bar tool that can be used for more than just milkshakes. It's a speedy and space-efficient way to mix, foam and aerate cocktails.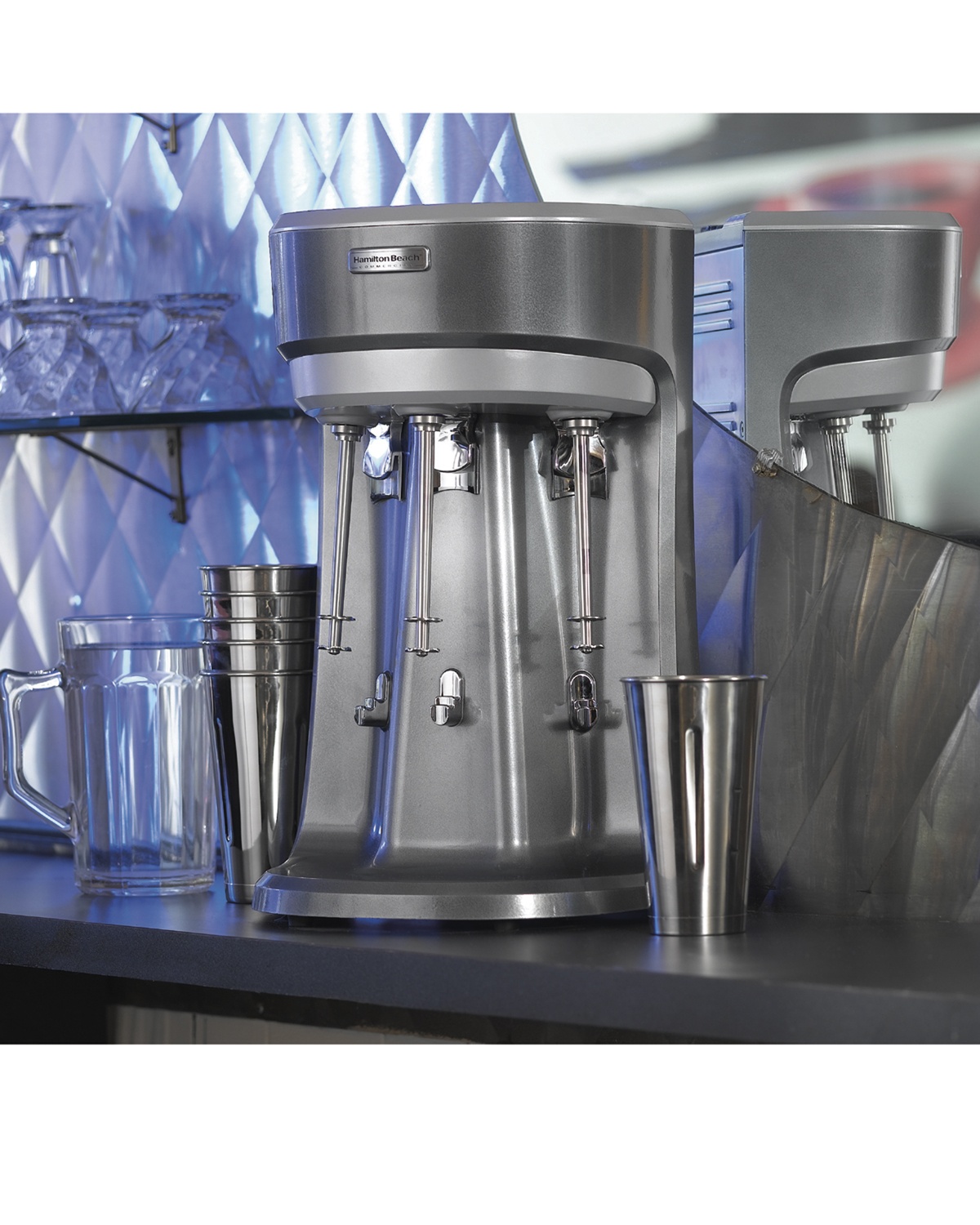 "I'm a big fan of the spindle mixer," says Michael Tolley, chief creative officer of Beverage By Design, a company that designs custom drink programs for clients around the world. Tolley considers it an essential bar tool — so much so that he's installing four Hamilton Beach spindle mixers in Sacred Pepper, a new, high-end restaurant in Tampa that's being developed by DeBartolo Holdings.
While Tolley prefers hand-muddling for drinks with fruit, he uses a spindle mixer for cocktails flavored with herbs. It's great for speed, he says, compared to shaking. And, he says, he always uses it on anything with a sweet and sour mix: "When you froth it in the spindle mixer, and then you pour it over ice, you'll get that frothy, foamy finish. Super eye appeal." Not only that, he says, but "you can smell the froth, right in your nose." Spindle mixers are also an effective way to flash cocktail, giving them just the right amount of aeration.
Five more strategies to make your bar run efficiently
Invest in better mixes. There's a middle ground between freshly squeezing every lemon and resorting to a jug of Lemon-X Sour Mix. For instance, Tolley says, you can make a killer margarita with a high-quality, pre-squeezed margarita mix and agave sweetener.
Try cocktails on tap. When good-quality ingredients and spirits are used, on-tap cocktails can be a crowd-pleasing (and profitable) time-saver. Hamilton Beach Commercial's PrimePour delivers freshly made cocktails with a consistent ratio of liquor and mix. Fill a glass with ice, pull forward on tap handle, then garnish as desired — it can't get easier than that.
Batch your cocktails. As long as it's lovingly made, a cocktail mixed in small quantities can taste as good as one made individually. "A savvy bartender might rely on a batched drink for the floor, while crafting the same drink a la minute for customers sitting at the bar," suggests Serious Eats.
Focus your beverage program. The key to developing successful cocktail menu is this, says Michael "Bumby" Bombard, owner of beverage consulting firm Straight Up Solutions. "It's always about the consumer. Because if you're not thinking about them, it's not going to work." Before developing an extensive and fanciful craft cocktail menu, look at the bar stools. Who's sitting there? What do they enjoy? Only then can you create a thoughtful drink menu that reflects the restaurant's culinary approach.
Re-assess your bar layout. Bartender Bobby Heugel names some of the biggest design flaws he sees in cocktail bars, such as too many products cluttering the bar and too few speed rails. Obstacles like these can slow down even the fastest bartenders. Both Bombard and Tolley help restaurants design bars that are at once efficient and inviting. And they like to make space for a spindle mixer. "The spindle mixer is the best, fastest, cleanest way of making cocktails," Bombard asserts.
The one strategy that won't work: Returning to cheap pre-made mixes and making drinks with minimal effort. The era of quality cocktails is here to stay, Tolley says. "It's hard to drive a Cadillac and then go back to drive a Yugo again."
If you have a fun or interesting story idea, please submit it here. The best stories will be developed and published on our blog to be distributed to the international HBC Community, with your name attached. A little publicity can always help to grow your business and awareness.