Whether you're in Florida or Los Angeles, you can get a little taste of Brooklyn under the blue-striped awning of Uncle Louie G Italian Ices & Ice Cream. Just look at the ice flavors: N.Y.P.D. Blue. F.D.N.Y Cherry. Coney Island Cotton Candy. Holi Canoli. Soprano Spumoni.
Uncle Louie G began 20 years ago as "a hole in the wall" in Brooklyn's Prospect Park, says Dino Russo, owner and director of research and development. Russo took over when his brother, the company founder, retired. In just seven years, he grew Uncle Louie G from eight locations to more than 50. Hamilton Beach Commercial spoke with Russo to find out how he's winning over customers from the East Coast to the West.
He ventures out of his comfort zone.
When Russo took over the business in 2009, all of Uncle Louie G's locations were in the New York City/New Jersey area. While Italian ice is a treat traditionally associated with the Northeast, Russo saw an opportunity to expand into unserved markets through franchising. As of 2016, the company has more than 50 locations in seven states, and Russo is negotiating expansion into Puerto Rico, the Dominican Republic and Cuba.
It's not always easy to introduce an unfamiliar product, Russo says. He just opened a franchise in northern California, and "a lot of people are asking, 'Is there meat in it?'"
"Oh, we're in trouble," he thought. But he has a simple strategy: offering free samples at grand openings. One taste, and "they're hooked."
He never lets growth compromise quality.
Uncle Louie G is popular for a simple reason: It uses the best ingredients. The Italian ice is made with real fruit — not just sugar and flavoring, as some competitors do. The premium ice cream is 14 percent butterfat, and even the cheesecake pieces are made from scratch. "When you put your heart and soul into it, and the passion's there, for some reason it comes out better," Russo says.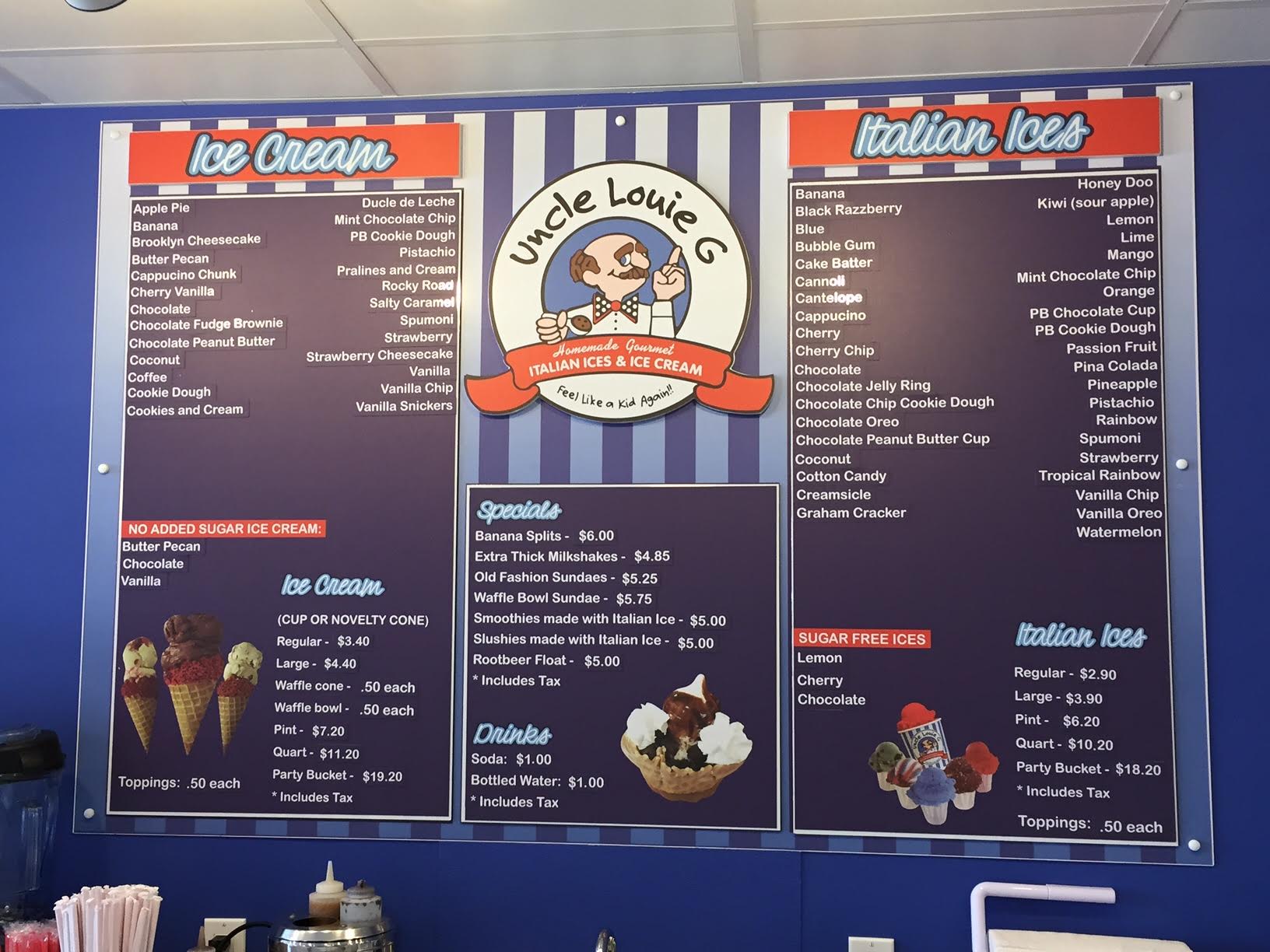 How does he maintain the passion across all 50-plus locations? By keeping manufacturing close to home. "Everything's made in Staten Island, New York. Because otherwise, you definitely lose the quality control." Sixteen employees work in the central manufacturing facility where Hamilton Beach Commercial mixers churn ices and ice creams. In stores, Uncle Louie G uses the 908 Bar Blender and the Rio Bar Blender to blend smoothies, slushies and milkshakes.
He makes the most of seasonality in the Italian ice business.
Italian ice just isn't a winter treat. Most Uncle Louie G's locations close at the end of October and reopen in March. (The company doesn't charge its franchise owners monthly royalties.)
For Russo, however, there is no such thing as the off season. He works seven days a week, starting at 6 in the morning. In the fall and winter, he hits trade shows, like the International Association of Amusement Parks and Attractions (IAAPA) expo and the Franchise Expo South. Back in Staten Island, the manufacturing facility begins ramping up production in December — and before you know it, it's March again.
He takes risks.
In 2013, Russo appeared on "The View" with an ambitious goal: to impress a panel of investors and land a spot on popular reality show "Shark Tank." Russo asked the investors for $375,000 so he could launch pre-packaged Italian ice and sell his product in arenas, airports and other venues.
They said no. "Why don't you take some of the profits that you have and just grow your business into those areas?" billionaire Mark Cuban asked. Russo did exactly that. "We came up with a 6-oz. cup that we fill here," at the central plant, he explains, which can be sold at amusement parks and resorts. And "The View" appearance paid off — immediately after it aired, Russo got a call from the Barclays Center in Brooklyn, as well as from people interested in owning a franchise.
He never loses focus on the basics.
Uncle Louie G serves close to 50 flavors of ice and 34 flavors of ice cream, and Russo is always experimenting with new ones. But for him, the true test of a great Italian ice is the tang of lemon. "In this business, if you can make a good lemon, you can make anything," he asserts. If the proportions are off, or the ingredients aren't top-quality, the flavor is dulled. "You don't want to just taste it and it's gone," Russo explains. "It's gotta linger."
We love featuring the success stories of Hamilton Beach Commercial's customers. Tell us about your business and we may feature your story in a future post.