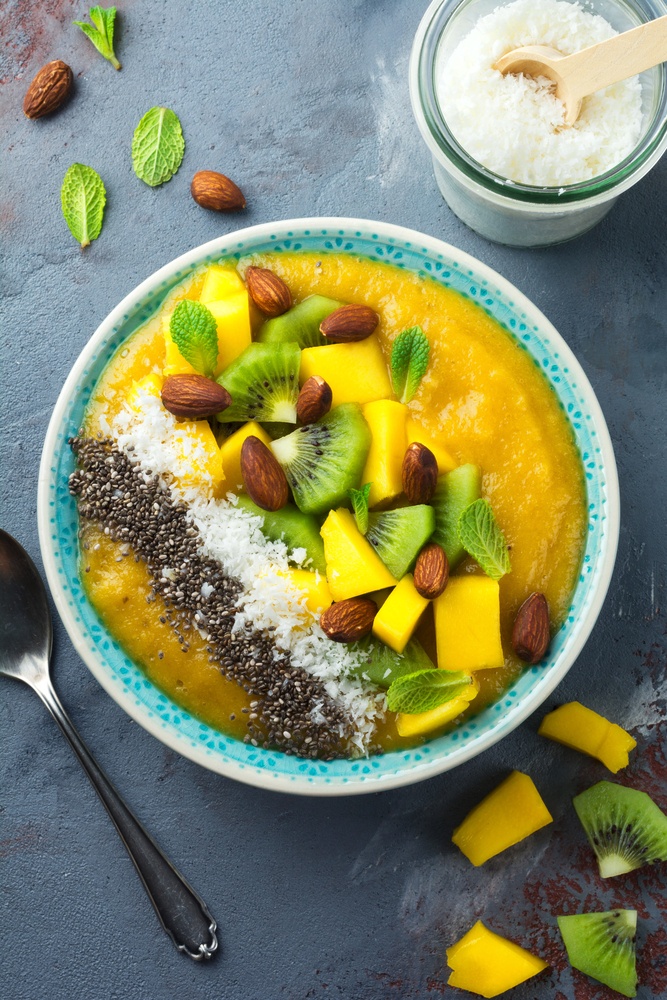 We may be stuck in the doldrums of winter here in Richmond, but that doesn't mean that we can't start dreaming of warmer days.
In that spirit, we present our EXPEDITOR™ tropical fruit smoothie bowl. The texture is the key here -- adjusting the blend time and ingredients means that the results are thicker than your average smoothie and meant to be enjoyed with a spoon rather than a straw.
Add vibrant color with your choice of garnishes, and it is guaranteed to brighten up a gloomy day.
Visit culinaryblenders.com today to see the video for this recipe and to download a copy of the recipe eBook.