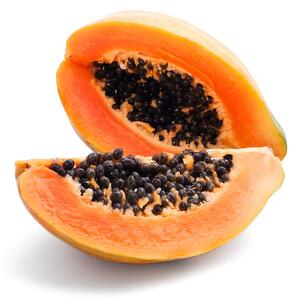 Using a powerful high-performance commercial culinary blender is the key to emulsifying the ingredients, resulting in a smooth and satiny texture. This Hawaiian-inspired salad dressing is a fresh accompaniment to greens or citrus.
Papaya Seed Dressing
(Recipe by the California Culinary Academy)

Ingredients:
1 tsp. grated ginger root
1 tbsp. minced onion
1 tbsp. papaya seeds from fresh papaya
1 tsp. dried tarragon
1 tsp. Dijon mustard
1 tsp. minced garlic
¼ cup olive oil
¼ cup water
2 Tbsp. lemon juice
1 tbsp. lime juice

Directions:
Place all ingredients in a high-performance culinary blender and puree. Makes about ¾ cup.

We're always looking for new recipes, ideas, and stories from our friends and partners in the restaurant industry. If you have a recipe or story idea that you would like us to feature, please submit it here.