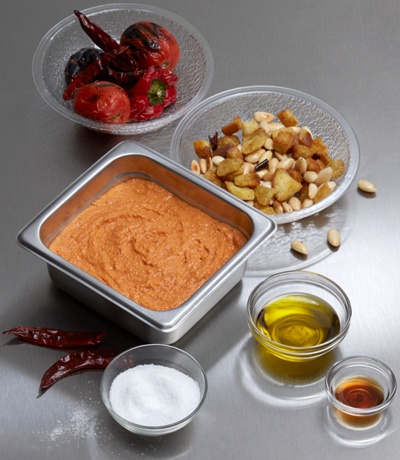 Romesco sauce is a staple of Catalan cuisine that features nuts, garlic, oil and peppers. It is also an excellent application for stale white bread, a key ingredient in the version below that acts as a thickening agent.
Possibly originally created to accompany fish and other seafood, it can also be used for poultry, red meat and vegetables.
Visit culinaryblenders.com today to see the video for this recipe and to download a copy of the recipe eBook.