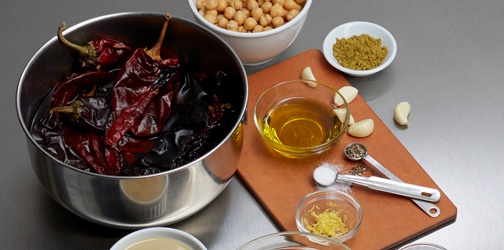 You may be wondering how many recipes are involved in the mezze platter featured in our EXPEDITOR™ recipe book -- we have featured seven different recipes on this blog, including our version of harissa paste below.
Why so many? A mezze platter is "a selection of small dishes...often served at the beginning of multi-course meals" according to Wikipedia. That means that we had to create several recipes to fit that definition.
We hope you have enjoyed the series so far. More recipes to come, but don't wait...get your copy of the recipe book today!