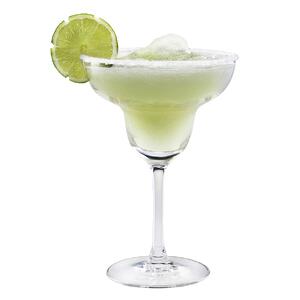 Mexican food just isn't the same without a margarita. Here's a simple recipe for a delicious, citrus-packed margarita mocktail that compliments any Mexican or South American dish.
Margarita Mocktail
Source
Ingredients:
2 ounces simple syrup
1 ounce fresh lime juice
1 ounce fresh lemon juice
1 ounce fresh orange juice
¾ cup ice
Lime wedge, for garnish
Instructions:
Place ingredients into a high-performance commercial blender in the order listed. Blend until smooth. The beverage is done when the consistency meets your specifications. Pour into a salted or unsalted glass and garnish with a lime wedge (if desired).
We're always looking for new recipes, ideas, and stories to share with our friends and partners in the business. If you have a virgin drink recipe that you would like us to feature, please submit here. The best stories will reference your name and establishment and garner national and potentially international exposure.