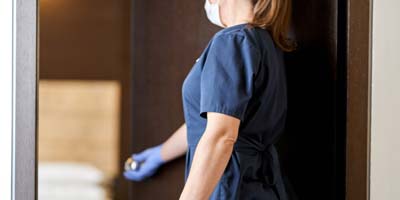 "Expectations are resentments under construction," said writer Anne Lamott. That's especially true in the hotel industry right now, as staffing shortages force cuts in services.
Guests expect a full free breakfast… and they get yogurt and a granola bar.
Guests expect sparkling clean rooms… and they see hasty housekeeping.
Guests expect to enjoy hotel amenities… and they discover the gym is closed and cocktail hour is canceled.
Guests were willing to lower their expectations for a while, Carolyne Doyon, Club Med's president and CEO for North America and the Caribbean, said at the recent Caribbean Hotel & Resort Investment Summit. "You know, little things that would have bothered them pre-pandemic, they were accepting. But as we are moving forward, we're back to pre-pandemic expectations" — which can be hard to meet.
In the face of widespread labor shortages, how can you improve satisfaction and prevent disappointment (and, yes, resentment) in hotel guests?