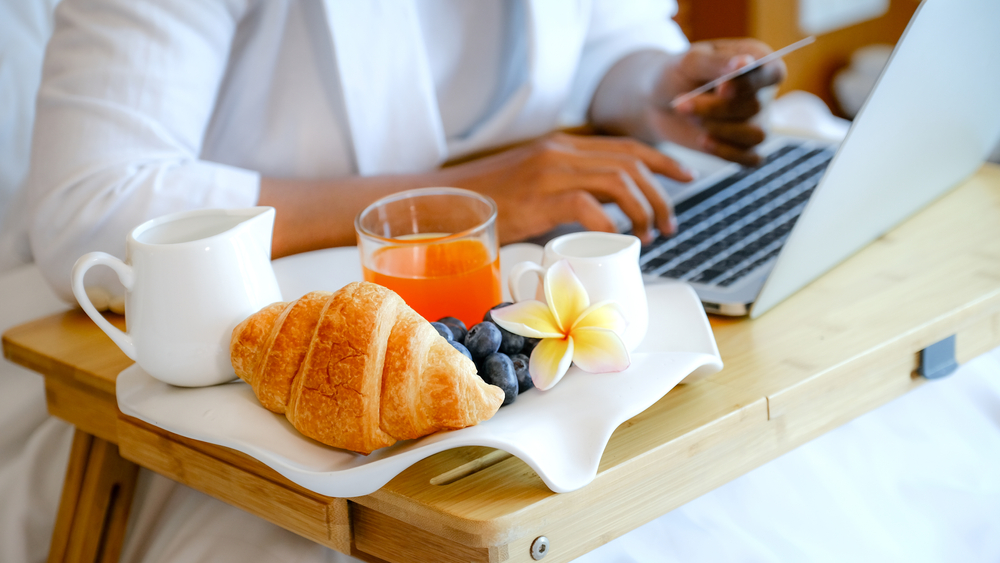 Hotel guest satisfaction is holding steady overall, the 2021 J.D. Power North America Hotel Guest Satisfaction Index Study found. But guests have one big criticism: They miss breakfast.
More than a third of hotels eliminated buffet breakfasts from May 2020 to June 2021, the study found. Satisfaction with breakfast offerings dropped across the board (except in the economy segment, which rarely offered hot breakfast pre-pandemic.)
"It is clear that guests expect breakfast service to resume, especially in limited-service hotels that usually provide complimentary hot breakfast," said J.D. Power hospitality practice lead Andrea Stokes. Labor shortages, food costs and COVID concerns can make this a challenge, however.
What's the best hotel breakfast to keep costs down and satisfaction levels up? Here are some innovative approaches.