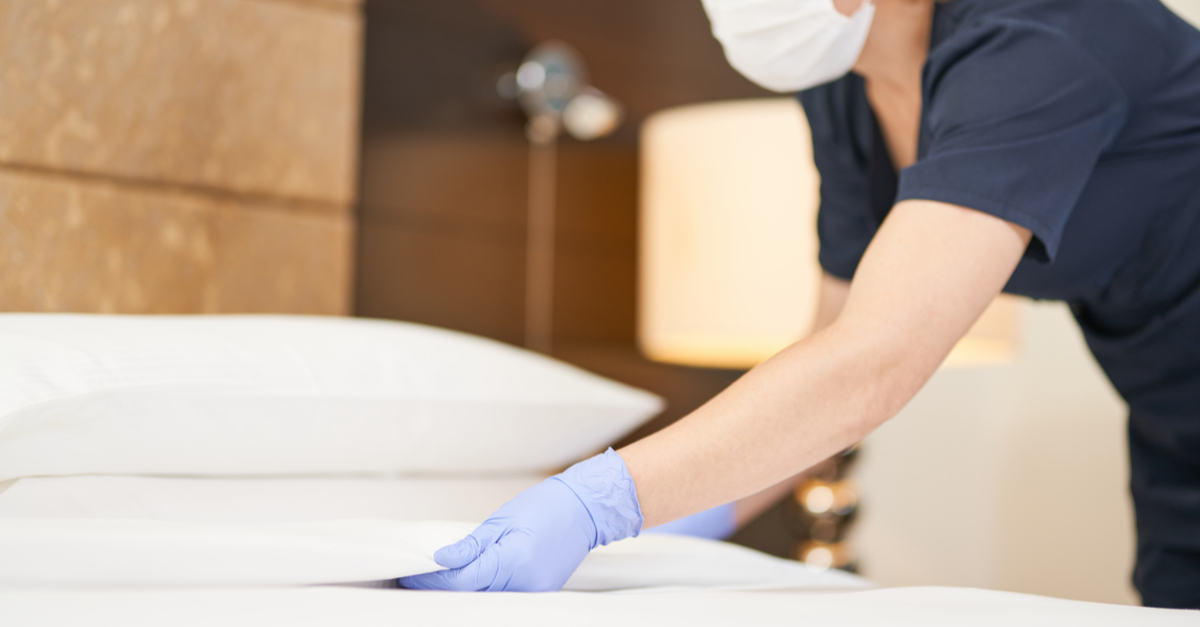 After the most grueling year any hotel operator can remember, there's good news on the horizon: People are yearning to travel.
A recent survey by Amadeus found that 71% of leisure travelers would travel immediately or within 1-3 months of COVID-19 restrictions being lifted. The same survey found that 2 out of 3 travelers agree that COVID-19 prevention measures are important to consider when choosing a hotel.
The American Hotel and Lodging Association's 2021 "State of the Hotel Industry" report says that 56% of consumers expect to travel for leisure this year — on par with pre-pandemic years — while business travel lags. Enhanced cleaning and hygiene practices are guests' second-highest priority, after price.
As hospitality pros prepare for a busier, better travel season, we take a look at how guest expectations and hotel sanitation measures have evolved in the past year.