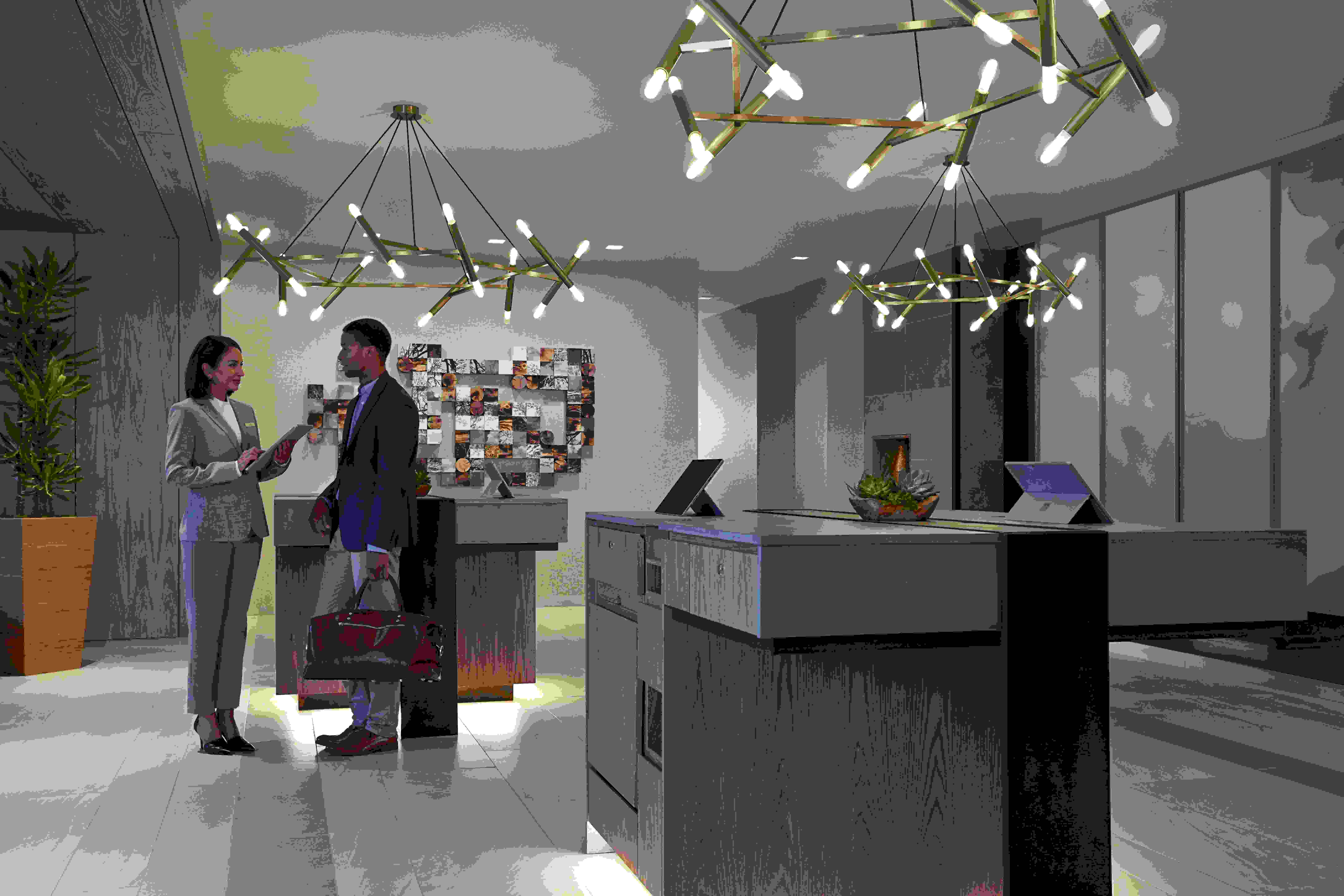 When guests enter the Charlotte Marriott City Center, "they're just jaw-dropped," says General Manager Crissy Wright. It's not only that it's pretty, or that it's modern — this hotel is the future of Marriott. Called M Beta, it's the world's first hotel innovation incubator, a working laboratory for testing new hospitality industry trends.
Since M Beta opened in October 2016, what has this ambitious experiment revealed? Hamilton Beach Commercial spoke with Wright to find out.
A meeting room at Charlotte Marriott City Center - all images courtesy of Marriott and published with permission.