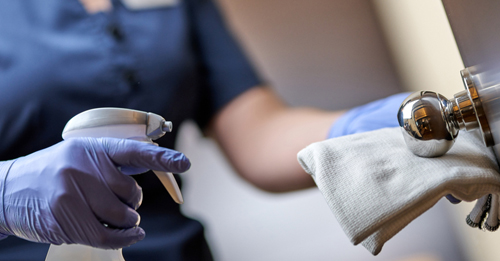 Hotels in the United States and elsewhere in the world must now work to attract those guests who are considering a return to travel, says Taimur Khan, who is Vice President and GM, Global Transportation, Travel and Hospitality Solutions Team for Salesforce.
"For this next cohort that has never traveled in the last seven, eight months, their health and safety is going to be paramount. They have to be made comfortable," Khan advised in a recent roundtable discussion sponsored by the Cornell School of Hotel Administration at Cornell University.
Making guests comfortable: It's what hoteliers do best, but it's also an enormous challenge in the age of COVID-19. Hamilton Beach Commercial analyzes the roundtable experts' recommendations for hotel cleanliness and communications, and offers a few of our own.