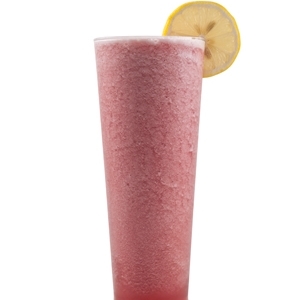 After yesterday's post on the origin of the margarita, we thought you'd like another option.

For people looking to avoid alcohol and added sugars, the Virgin Pomegranate Margarita offers a real treat. This mocktail uses a sugar-free pomegranate syrup to add a little sweetness.

Sugar-Free Virgin Pomegranate Margarita
(Adapted from a recipe by Monin)


Ingredients:


2 oz. Monin Sugar-Free Pomegranate Syrup
4 oz. pomegranate juice
3 oz. sugar-free sweet & sour mix
16 oz. cup of ice
1/2 oz. lime juice

Instructions:
Combine ingredients, except ice, in blender. Fill serving glass with ice and pour into blender. Blend until smooth. Pour blended beverage into glass. Garnish.

If you have a fun or interesting story idea or drink recipe, please submit it here. The best stories and recipes will be published on our blog and distributed to the HBC Community, nationally and potentially internationally. Further, we will reference your name and establishment for bringing it to our attention. A little publicity can always help to grow your business and awareness.