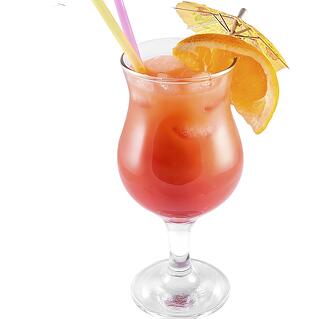 For those who need or wish to skip both the sugar and the alcohol, sugar-free virgin drinks are a great alternative to diet soda. Give your guests a chance to indulge in a delicious cocktail or dessert drink as we say good bye to summer over the Labor Day weekend in the U.S.
This Frozen Virgin Tai uses fresh juices and sugar-free orgeat syrup to mimic the flavor and consistency of the famous island umbrella drink.
Sugar-Free Frozen Virgin Tai
Source
Ingredients:
1 ounce sugar-free almond (orgeat) syrup
1 ounce pineapple juice
1 ounce sugar-free sweet & sour mix
2 ounces fresh orange juice

Ice
Instructions:
When blending frozen drinks, always put liquid ingredients in the jar of your high performance blender first. Follow by adding solid ingredients such as fruit and ice, blend for a few seconds, and enjoy your cool creation.
See additional recipes for sugar-free mocktails
If you have a fun or interesting story idea or drink recipe, please submit it here. The best stories and recipes will be published on our blog and distributed to the HBC Community, nationally and potentially internationally. Further, we will reference your name and establishment for bringing it to our attention. A little publicity can always help to grow your business and awareness.