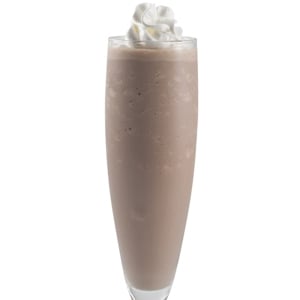 Boozy milkshakes are appearing across a broad range of bars and restaurants, from posh clubs to burger chains. This simple spiked shake made with amber beer, chocolate ice-cream and spiced brown sugar syrup is bound to be a hit on St. Patty's day and all year round.

Spiced Clover Shake
(Recipe & photo by Monin)

Ingredients:
1 oz. Monin Spiced Brown Sugar Syrup
3 scoop(s) chocolate ice cream
4 oz. amber beer

Instructions:
Combine ingredients, except ice, in blender. Fill serving glass with ice and pour into blender. Blend until smooth. Pour blended beverage into 14 oz. serving glass. Garnish.

Read more about the boozy milkshake trend

If you have a fun or interesting story idea or drink recipe, please submit it here. The best stories and recipes will be published on our blog and distributed to the HBC Community, nationally and potentially internationally. Further, we will reference your name and establishment for bringing it to our attention. A little publicity can always help to grow your business and awareness.