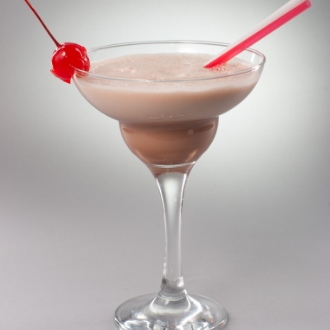 As we head into the New Year, here's a new recipe for you to try.
This grown-up smoothie is really a boozy milkshake, containing ice cream, cream of coconut, scotch, Bailey's Irish Cream® and almond liqueur. Suggest it as a dessert drink to customers who like their sweets with a kick.
Scotch Smoothie
(Recipes courtesy Bartender Magazine, Foley Publishing Corporation)
Ingredients:
1 oz. cream of coconut
1¼ oz. scotch
½ oz. Bailey's Irish Cream
½ oz. almond liqueur
2 scoops vanilla ice cream
Instructions:
When blending frozen drinks, always use a high-performance commercial blender. Put liquid ingredients in the jar first. Follow by adding solid ingredients such as fruit and ice.
Read more about milkshakes with a kick
If you have a fun or interesting drink recipe, please submit it here. The best stories and recipes will be published on our blog and distributed to the HBC Community, nationally and potentially internationally. Further, we will reference your name and establishment for bringing it to our attention. A little publicity can always help to grow your business and awareness.