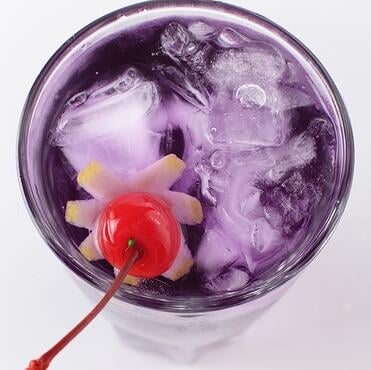 This colorful cocktail gets its purple hue from blueberry liqueur and Blue Curacao. It's strong but sweet and bold.
Purple Viking
Source
Ingredients:
1 oz Southern Comfort® peach liqueur
1 oz Blue Curacao liqueur
1 oz blueberry liqueur
1 oz sloe gin
1 splash lime juice
1 splash sweet and sour mix
1 splash 7-Up® soda

Instructions:
Pour the liqueurs, juice, and sour mix into a highball glass filled with ice. Stir well. Top with a splash of soda.

We're always looking for new recipes, ideas, and stories to share with our friends and partners in the business. If you have a drink recipe that you would like us to feature, please submit here. The best stories will reference your name and establishment and garner national and potentially international exposure.