Here is another great recipe for otto, the newest member of our line of commercial juicers. This recipe gets its great flavor and color from ingredients like carrots, pineapple and spinach.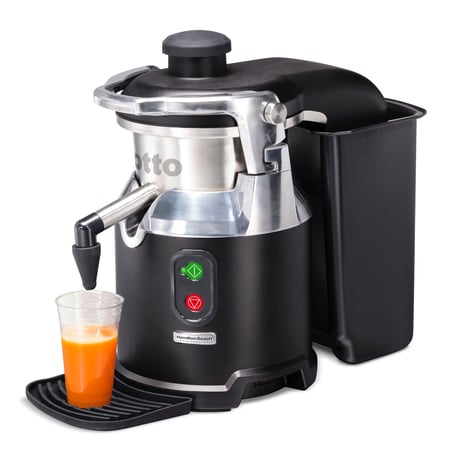 Give it a try and send tweet us your pictures @HBC_Community!
otto's Lunchbreak Juice Drink
Ingredients:
1 medium cucumber (100mm / 4")
4 pineapple slices (25mm x 63mm/1"x 2.5")
1 kale stalk
2c baby spinach leaves
3 celery stalks
2 whole apples (50mm / 2" in size)
¼ lemon
Yields approx. 473 mL / 16 oz. - yield may vary depending on size and juiciness of produce
Instructions:
Wash all fruits and vegetables. Do not peel.
Press the START button on otto the Juice Extractor
Begin putting foods into the feed chute in the order listed above.
Press STOP juicing is complete
Note: Drink is best when fruits/vegetables have been refrigerated.
We are always on the lookout for great stories to tell. If you have a fun or interesting recipe or another idea to share, please submit it here. The best stories will be developed and published on our blog to be distributed to the international HBC Community, with your name attached. A little publicity can always help to grow your business and awareness.