We've got a new star joining our juicer lineup, and his name is otto. He's got some great tricks up his sleeve, and here's a delicious recipe to try out with him.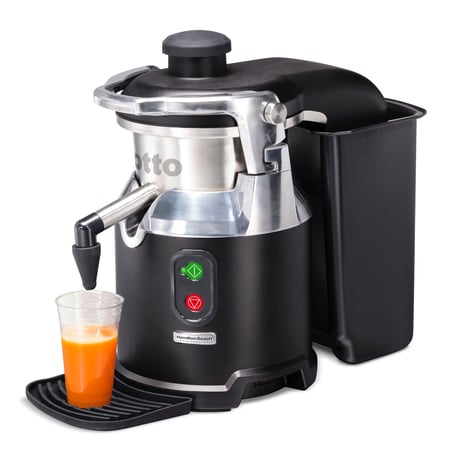 otto's Favorite Juice Drink
Ingredients:
2 carrots (203mm / 8")
2 whole apples (50mm / 2" in size)
1 medium cucumber (100mm / 4")
2-3 pineapple slices (25mm x 63mm / 1" x 2.5")
¼ orange
¼" ginger (optional)
Yields approx. 473 mL / 16 oz. - will vary depending on size and juiciness of ingredients.
Instructions:
Wash all fruits and vegetables. Do not peel.
Press the START button on otto the Juice Extractor
Begin putting foods into the feed chute in the order listed above.
Press STOP juicing is complete
Note: Drink is best when fruits/vegetables have been refrigerated.
We are always on the lookout for great stories to tell. If you have a fun or interesting recipe or another idea to share, please submit it here. The best stories will be developed and published on our blog to be distributed to the international HBC Community, with your name attached. A little publicity can always help to grow your business and awareness.