Here is a non-alcoholic variation on the classic piña colada that combines orange and pineapple juices with piña colada mix. Simple, straightforward and tangy, this taste of summer may help tide your customers over till the real deal arrives.
Give it a try and tweet us your pics at @HBC_Community!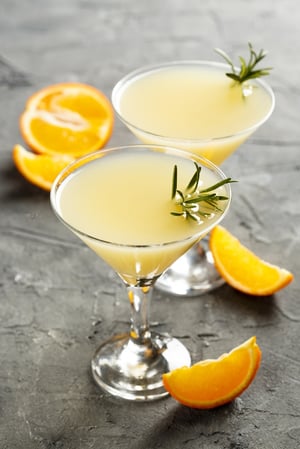 Not a Colada
(Recipe provided by The Florida Department of Citrus Foodservice Division)
Ingredients:
4 oz. freshly squeezed orange juice
2 oz. pineapple juice
1 oz. piña colada mix
Instructions:
Use the Hamilton Beach Commercial citrus juicer of your choice to create this refreshing citrus drink.
If you have a fun or interesting citrus juice drink, please submit it here. The best stories and recipes will be published on our blog and distributed to the HBC Community, nationally and potentially internationally. Further, we will reference your name and establishment for bringing it to our attention. A little publicity can always help to grow your business and awareness