Mardi Gras celebrations are legendary in New Orleans, Louisiana, and this recipe is a great way to bring a little taste of it closer to home.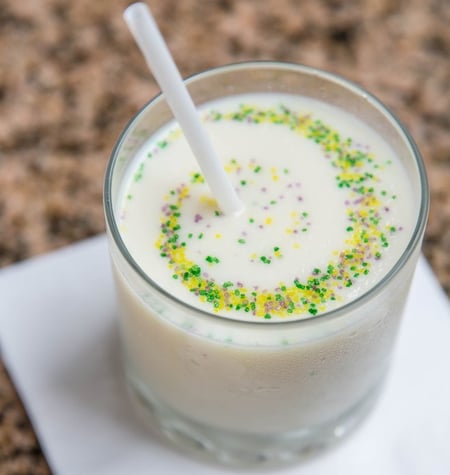 A variation on a classic milk punch that integrates rum, cinnamon and orgeat, the King Cake Bevvy also calls for a colorful garnish to evoke the purple, green and gold associated with the Mardi Gras Celebration.
Find the recipe here at Tales of the Cocktail and whip it up in your high performance blender.
As they say in New Orleans, "Laissez les Bon Temps Rouler!"
Do you have a recipe you'd like to share? Send it our way, and we will publish it right here!