Take a different tack for St. Patrick's Day and feature this delicious green recipe from our partners at Kerry. As they say on their website, it's "a little tasty smoothie for light energy and tasty enjoyment."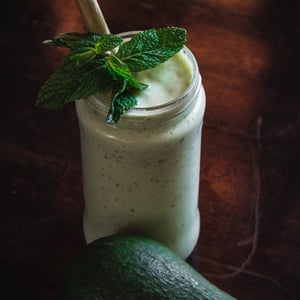 Give it a try and tweet us your pics at @HBC_Community and @KFSBrands!
Green Day Essentials Smoothie

(Recipe and image provided by Kerry)

Ingredients:
3 oz. Green tea (double steep and cool)
1 oz. Avocado (1 slice, which is 1/8 of a whole)
Add the ingredients to a high performance blender in the order listed. Blend to desired consistency. Pour into serving glass, add garnish of your choice, and serve.
Pro tip from Kerry: Steeped tea is only good for 12 hours in a cool fridge. If using a high-performance blender, you can pre-freeze green tea ice cubes.
We are always on the lookout for great stories to tell. If you have a fun or interesting recipe or another idea to share, please submit it here.