Greek Spinach Salad is a refreshing dish for a hot summer day. Prepare the spinach ahead of time by washing and storing it in plastic bags. The cucumbers can be pre-marinated in the dressing, which gives them an additional zest. Feta cheese, an important ingredient in many Greek dishes, is added both to the greens and to the dressing. Pine nuts top the salad as a garnish. Serve with crusty French bread and chilled white wine.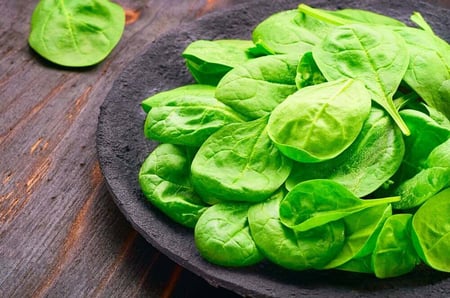 Greek Spinach Salad
(Recipe by the California Culinary Academy)

Ingredients:
2 bunches spinach
½ cup red onion thinly sliced
½ cup peeled and seeded cucumbers thinly sliced
½ cup sliced radishes
4 oz. feta cheese crumbled
1 tsp. Dijon mustard
2 Tbsp. chopped parsley
1 green onion sliced
1 tbsp. lemon juice
1 tsp. minced garlic
2 Tbsp. olive oil
¼ cup pine nuts for garnish
¼ cup Greek olives (optional) for garnish
Instructions:
Wash spinach, remove stems, and pat leaves dry, then tear into bite-size pieces. Place spinach in a salad bowl with red onion, cucumbers, radishes, and half of the feta. Place remaining feta, mustard, parsley, green onion, lemon juice, garlic, and olive oil in the jar of your high performance blender and purée. Pour over salad. Garnish with pine nuts and Greek olives (if desired).
If you have a fun or interesting drink recipe, please submit it here. The best stories and recipes will be published on our blog and distributed to the HBC Community, nationally and potentially internationally. Further, we will reference your name and establishment for bringing it to our attention. A little publicity can always help to grow your business and awareness.