Here's is another simple recipe that is an excellent option for a warm summer's day. Using only three ingredients -- four if you count ice -- we present a lime soda built using fresh juice. Enjoy!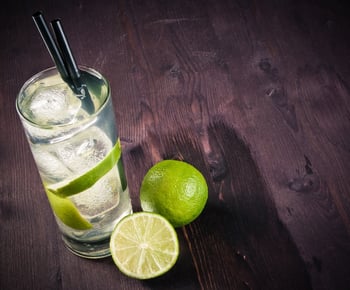 Fresh Lime Soda
(Recipe courtesy of the Florida Department of Citrus Foodservice Division)

Ingredients:
Juice of 2 or 3 medium limes
Ice cubes
Club soda, chilled
Simple syrup to taste
Instructions:
Use your Hamilton Beach® Commercial citrus juicer to create this refreshing citrus drink.
Juice the limes and divide the juice into two tall glasses. Add ice cubes & fill glasses with club soda. Serve as is, or add simple syrup to taste. Mix well.
If you have a fun or interesting drink recipe, please submit it here. The best stories and recipes will be published on our blog and distributed to the HBC Community, nationally and potentially internationally. Further, we will reference your name and establishment for bringing it to our attention. A little publicity can always help to grow your business and awareness.