Add texture and flavor to your menu with this intriguing smoothie recipe from our partners at Kerry Foodservice. Introducing balsamic vinegar, basil and soda into the mix changes up the flavor profile of a strawberry smoothie entirely.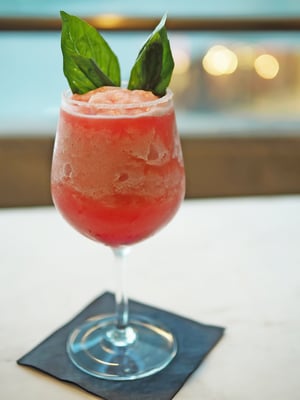 Give it a try and tweet us your pics at @HBC_Community and @KFSBrands!
Florentine Frizzante Smoothie

(Recipe and image provided by Kerry Foodservice)

Ingredients:
6 oz. Island Oasis® Strawberry
Add the ingredients to a high performance blender in the order listed, except for the soda. Blend to desired consistency. Add the soda to the blender and pulse, or stir with spoon until just incorporated. Pour into serving glass and garnish with fresh basil.
We are always on the lookout for great stories to tell. If you have a fun or interesting recipe or another idea to share, please submit it here.