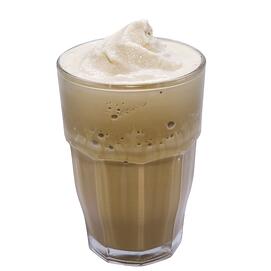 As a sweet treat for the designated driver, the Creamy Arctic Cappuccino is bound to please. It's also simple to make, requiring just three ingredients.


Creamy Arctic Cappuccino


Ingredients:
3 oz. chilled espresso 

3 oz. whipped cream

1/2 tsp. sugar 
(or made to the guest's taste)

Instructions:
Combine all ingredients in a high performance blender with ½ scoop of crushed ice. Blend until smooth.

We're always looking for new recipes, ideas, and stories to share with our friends and partners in the business. If you have a virgin drink recipe that you would like us to feature, please submit here. The best stories will reference your name and establishment and garner national and potentially international exposure.