Here's another variation on a recipe involving two perennially popular ingredients -- bananas and ice cream.
If you liked the Banana Split Smoothie from a few weeks back, try this recipe featuring some of the more familiar classic "banana split" sundae toppings, like pineapple and cherry.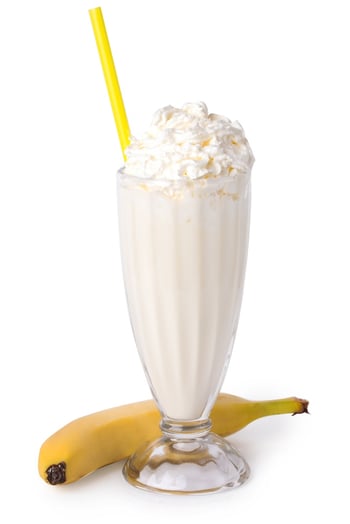 Banana Split Shake
(Recipe by Hamilton Beach Commercial)

Ingredients:
10 oz. vanilla ice cream
2 oz. pineapple topping
2 tsp. cherry syrup
2 Tbsp. chocolate syrup
1 Tbsp. pecans
½ banana
4 oz. milk
Instructions:
Add all ingredients to the stainless steel container for your Hamilton Beach Commercial drink mixer. Blend until smooth.
If you have a fun or interesting shake recipe, please submit it here. The best stories and recipes will be published on our blog and distributed to the HBC Community, nationally and potentially internationally. Further, we will reference your name and establishment for bringing it to our attention. A little publicity can always help to grow your business and awareness.