In this space, we've talked a lot about the transformation of the hotel lobby from a static entrance space to a humming social hub. But hip décor alone won't make the change happen; the modern lobby needs to work hard to bring in foot traffic.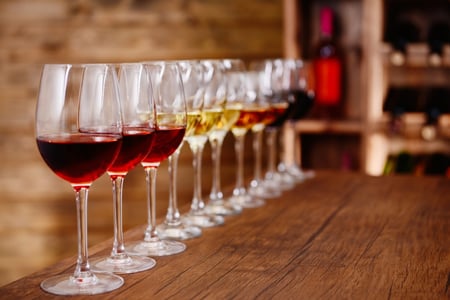 While it takes a while for redesigned lobbies to pay for themselves, "activity does generate revenue. Generosity is seen and repaid," Jason Holley, co-director of Universal Design Studio, said at a 2016 hospitality conference. How can hotels use social events to draw more people and increase ROI? Here are some ideas.
Hosting small meetings
While large conferences have always been a reliable source of hotel revenue, hotels are now courting small groups and solopreneurs as well. At a property in Redmond, Washington, Marriott recently introduced Workspring at Marriott: the hotel industry's first suite of spaces designed for small meetings. Five studios host groups of 3 to 75 people, and bright, comfortable common areas encourage collaborative work. Pricing includes supplies, A/V equipment, food and drinks and a dedicated meeting host.
Marriott's also advertising its facilities on LiquidSpace, a network that connects people with available meeting and short-term office spaces. In Boston, for instance, the Marriott Long Wharf makes its Midnight Lounge available for $91/hour during morning and afternoon hours. The Courtyard Boston Raynham allows people to book its lobby Media Pods for small meetings during off-peak hours, for free. Users enjoy the hotel's charging stations and free Wi-Fi; the hotel gets extra revenue from food and beverage purchases, as well as the opportunity to build a positive relationship with local businesspeople. Win-win.
Offering wine tastings
In 2012, Sheraton introduced the Sheraton Social Hour, an evening wine tasting event designed to lure guests to the lobby. For just $5, guests get two 2-ounce pours — and most opt to buy a full glass of their favorite. "Sheraton has seen an average 20 percent increase in bar revenue since the program began," The Washington Post reports. The tastings have proved so popular that Starwood is marketing it not only to guests, but to members of the Starwood Preferred Guest program who live nearby.
Marketing art classes
Hands-on workshops for hotel guests usually center around food and drink: mixology, liquor infusion, baking classes, etc. While these workshops are a proven draw, there's no reason to limit them to consumables. The popularity of wine-and-painting classes may inspire you to try giving guests a paintbrush along with their evening cocktail, as the Kimpton Hotel Monaco in Portland does. Or find a local partner to lead other creative workshops, like terrarium making at Richmond's Quirk Hotel.
Art exhibitions, too, can be a hotel marketing booster. Andaz West Hollywood, a Hyatt property, brings in crowds with art openings as its lobby artwork changes throughout the year. The Betsy South Beach has become famous for the public art exhibitions it hosts around the Art Basel festival each year.
Hosting live performances
A classical trio in the lobby is nice, but it won't get people talking. Instead, hoteliers should ask themselves what they can offer that's fresh and different. What will resonate with their target audience? The answer may be spinning vinyl for a 30ish crowd, as Ace Hotel Los Angeles does at its Lunchtime Beers sessions. Or it may be storytelling: Turtle Bay Oahu hosts "Surf Talk Story" on Thursday nights, a session in which local surfing legends tell amazing, true tales to an audience. "Talk Story, known in Hawaii as mo'olelo, is the tradition of personally sharing important stories to preserve them for future generations," the hotel explains.
Broadening holiday festivities
Tree lightings are a time-honored way to bring in the crowds — but they only happen once a year. It's time to get creative and try more ways to build events around the holidays.
San Diego's Hotel Del Coronado packs its schedule with holiday events, including a gingerbread house workshop (parents and kids decorate handmade gingerbread pieces with the help of the hotel pastry chef Daphne), and a Polar Bear Tea, where children listen to Mrs. Claus read stories. Austin's The Driskill hosts a cookie swap: for $35, each guest gets a tin to fill with housemade treats and a drink.
Don't neglect the other holidays. In a savvy move, W Hotel in Austin caters to singles on Valentine's Day with "Friend Zone" festivities in the lobby (drinks, games and DJ sets) and a Breakup Brunch with mimosa and Bloody Mary bars and music. Bring proof of divorce in the past year, and guests enjoy discounted services at the spa.
What innovative things is your hotel doing to bring in foot traffic and increase hotel revenue? Let us know, and Hamilton Beach Commercial may feature your property in a future post.